Museigen.io, a trailblazing learning and education company, is thrilled to announce the highly anticipated event, Fintech Festival 2023, that is set to take place on September 27-28, 2023, at the prestigious ROYAL PARAGON HALL, 5th Floor, Siam Paragon Shopping Center. Fintech Festival 2023 promises to be an extraordinary opportunity to gain valuable insights, network with industry leaders, and explore the latest developments in FinTech, including Banking, Payments, Personal Finance, Insurtech, AI, Digital assets, and WEB3, Blockchain, Exchanges, Robo-advisors, P2P, Investments, Trading, and Cybersecurity.
This global series of events offers a unique opportunity to stay informed, collaborate, and foster innovation in the rapidly evolving financial technology landscape across Thailand, Malaysia, and Vietnam.
As a leader in financial literacy, business entrepreneurship, and the latest advancements such as Web3, Blockchain, Cryptocurrency learning, and the education landscape, Museigen.io envisions Fintech Festival 2023 as an opportunity to unite financial professionals, tech enthusiasts, developers, investors, and startup founders under one roof to foster innovation and explore the limitless possibilities of the financial technology world.
"Fintech Festival 2023 is not just an event; it's a platform for sharing knowledge, fostering collaboration, and shaping the future of financial technology," said Jonathan Tinoco, founder at Museigen.io. "I am excited to welcome attendees to experience the latest advancements in financial technology, witness the latest innovations in the FinTech space and access thought-provoking discussions and presentations on Banking, AI, Blockchain, and other key FinTech areas."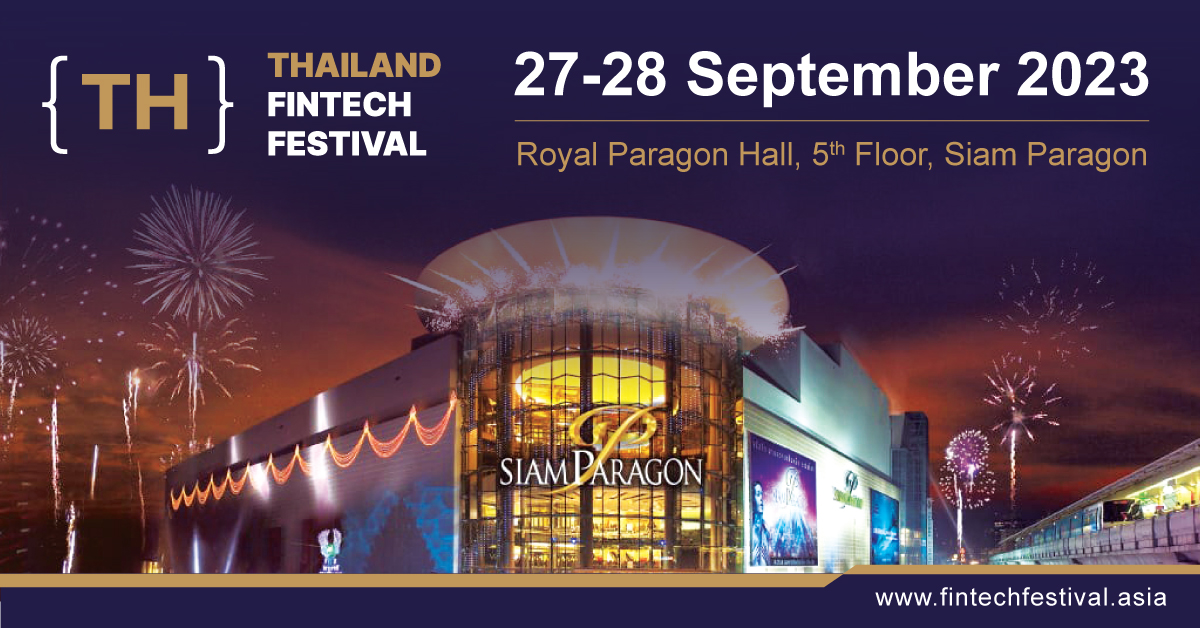 Image from Thailand Fintech Festival
The event will feature an exceptional lineup of keynote speakers, including:
– Topp Jirayut Srupsrisopa: Founder & Group Chief Executive Officer at Bitkub Capital Group Holdings
– Chonladet Khemarattana: President at Thai Fintech Association; Thailand CEO at Webull
– Eric SayWei Neo: Neo & Partners Global / Executive Chairman and Board Director
– Myrtle Anne Ramos: Founder and CEO of Block Tides, PlaceWar
– Ramakrishnan TG: Strategic Partnerships at Google Asia Pacific
– Karnika E. Yashwant – KEY Founder- KEY Difference Media & Utopian Capital
– Asih Karnengsih: Chairwoman – Asosiasi Blockchain Indonesia
– Amie Lin: Co-Founder at Yuzu Venture Partner
– Nicole Nguyen: Co-Founder at APAC DAO
– Belinda Lim: Women in Blockchain Asia, Founding member
– Farah Jaafar: Managing Director & Chief Communications Officer of Fusang; Vice President of Fintech Association of Malaysia
– Abhishek Bhattacharya: Entrepreneur, Author, and Forbes 30 under 30
– Rabya Anwar: Partner at a Top 100 International Law Firm
– Julian Kwan: InvestaX, CEO and Co-Founder
– Alice Chen: InvestaX, Co-founder/General Counsel
– Vadim Krekotin: Founding Partner at Cryptomeria Capital
– Jerome Wong: Co-Founder and Chief Business Officer of Everest Ventures Group (EVG)
– Axel Winter: CEO at Pivot Digital | CDO at Siam Piwat
– Rosalia Gitau CEO at Bixie
– Lyn Kok: Founder & CEO at Mula-X
– Ryan Liew: Founder at Copia Corporation Limited
– El Lee: Partner, SenSen Tech
– Mirko Twardy: Managing Director Gläve + Partner GmbH (Das Fördercafé.)
– Anil Pinapala: Founder & CEO at FlexPay by Vivifi
– Edwin Lee: Commercial Director at Transwap
– Daniel Lee: Head of Web3, Banking Circle
– Ahmed Saleemi: CEO Digitt+
– Shakil Muhammad, PhD: CEO of Genesis Merkle Group
– Daniel Minarik: Tatra banka / Chief Data and Innovation Officer
– Damian Bunce: Exness Global Ltd, Chief Customer Officer (CCO)
– Ken James Berey: CEO & Founder at Blockchain Network Philippines
– Mana Khanijou: Merkle Capital (Cryptomind) – Head Of Commercial & Investment Product
– Vanessa Chin: Carta, Startup & Equity Specialist
– Jonathan Phay: ABCDE, Investor
– David Pan: Head of KYC, Fraud and Payments Risk, ADVANCE. AI
– L.Chris Lu: MCB and Co-Founder
– Deepshikha Chaudhary: Head of Business Development, Singapore & SE Asia
– Mark Lee: Partner & CMO at SynFutures
– Kanyarat Saengsawang: Head of Growth (Thailand) at The Sandbox
– Lim Soon Ying: Impact Plus Technologies PL
– Ji Sheng Tan: CEO at Playermon; Vice President at Malaysia Blockchain Association
– Smithi Charoenmin: Nayarm Trader; COO at BKK Class
– Tipok Terasopon: BOTFLIX CORPORATION CO., LTD. , Chief Excutive Officer
– Gilbert Lazaro: Founder of TITOVLOGS ,Stocks & Crypto Trading Educator, Founder of 8Chain
– Coach Miranda Miner | Paul Abello: CEO Global Miranda Miner Group & FeastGold Innovations
– PENETRANTE, John Reinel: CEO of Wise Investors PH
– Roy Kek: CEO at EMERGE Group
– Terry Tang: Regional Head of Business Development and Partnerships at DIFY
– Thomas Kung: CISO at Rakkar Digital
– Juthasree (June) Kuvinichkul: YouTrip Thailand, Founding Partner
– Eduard Melkostupov: Financial Analyst at FBS
– Shamil Amirkhanov: Business Development Manager for Thailand, FBS
– Jorge Sebastiao: Hyperscale Nexus CTO
– Evan Luthra: Angel Investor, Entrepreneur
– Evander Chong: Chief Analyst of NEIS Capital
– Atlas Tan: Co-founder of Ailure, Creative Director of démode
– Zhenjing Hew: BitLearn – Founder & CEO
– Sireethorn Vorasuthika: Senior Vice President at Capital One Partners Co., Ltd and Senior Advisor at Financière de Courcelles
– Niorn Kiatdamrong: Bitkub Blockchain Technology, COO
– Vikas Jain: Chief Operating Officer at Funding Societies Thailand
– Panupong Sunsuwan: Co-Founder at Momentumtrade
– Tom Tanapat: Exness Thailand Country Business Development Manager
– Mr. Warunyu Samana (Tong): Founder of TW INFINITY TRADE CO., LTD.
– David Hanna: Finmo CEO
– Alexander Belov: Coinstelegram/Forbes
– Pedro Uria-Recio: Finnovating. Ambassador/GM, Asia
– Mackenzie Chng: Investor at Blockchain Founders Fund
– Jonathan Tinoco: Founder at Museigen.io
– J.D. Salbego: CEO at Moonstax & Hash3 Labs
– Lee Castillo: Founder & CEO – Rook Digital
– Akarawat Rujirodratana: Founder & CEO Master Trader Academy
– JP Calma: Homeqube, Founder
– Surakiat Yawanopas: Co-Founder Alpha Academy
– Adrian Sim: Malaysian Youth Fintech Association; Web3 Partner Representative (Lydian Labs)
– Nisit Noijeam: Founder page Mtrader/ trader top myfxbook
– Loh Wan Chin: External Relations Director at Malaysian Youth Fintech Association
– Tony Rebamonte: Content Producer & Marketing, D.Buzz Philippines
– Kris Reyes: CWG Markets
– Dea Saka Kurnia Putra: Indonesian Sharia Blockchain Association
– Thai Vo: CEO of XP ADVISORY LTD.
– Lloyd Bazar: Financial Freedom 101
– Ashley Thomas: Revolut / Head of Strategy and Operations
– Pornbhuda Rijiravanich: FynnCorp Capital Group
– Kuekul Srisirivilai: Pro Trader Of Olymptrade
More speakers are coming…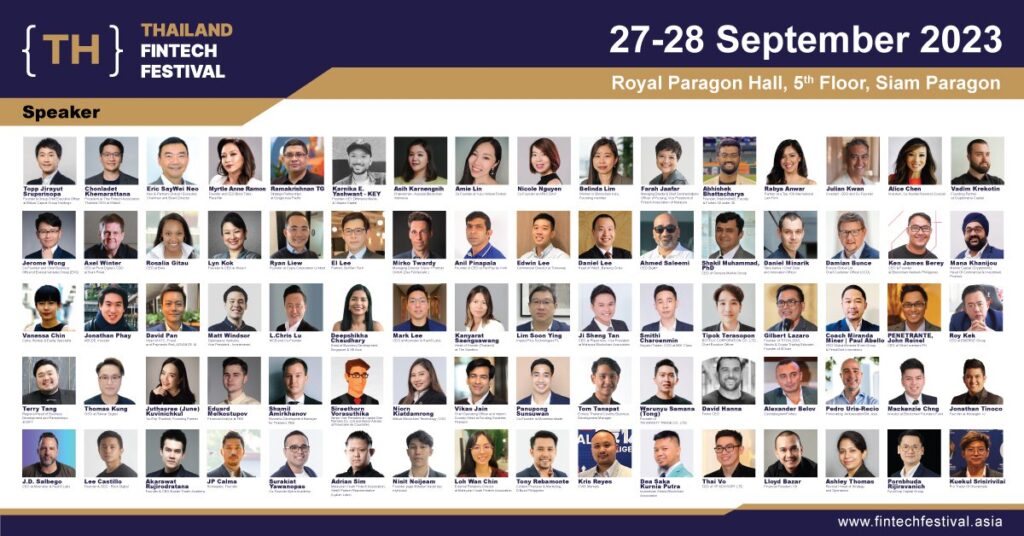 Image from Thailand Fintech Festival
Fintech Festival 2023 is not just a standard conference; it's a dynamic ecosystem that offers a wide spectrum of experiences, opportunities, and initiatives. Fintech Festival offers attendees a multifaceted experience encompassing education, networking, global perspectives, market insights, hands-on learning, investment opportunities, innovation showcases, regulatory updates, and a commitment to inclusive FinTech. 
Participants can gain knowledge, connect with industry leaders, explore emerging trends, and access valuable resources, making it an indispensable event for anyone in the FinTech ecosystem.
About Museigen.io
Museigen.io is a transformative learning & education platform. We offer diverse programs covering topics from financial literacy to cutting-edge advancements like Blockchain and Cryptocurrency. Our community thrives through engaging webinars, certification programs, and exclusive access.
As a growth marketing campaign service provider, we empower businesses and entrepreneurs with advanced digital marketing solutions, from organic strategies to growth marketing campaigns. Our mission is to bridge the gap between knowledge and growth, elevating our members to remarkable success.
For media inquiries or to get your ticket, please contact:
Phone: +357 95536475 (Cyprus)
Phone: +65 3159 4585 (Thailand)
Email: media@finexpo.org
Website: www.fintechfestival.asia
Disclaimer: "The articles on this website reflect the opinions of the respective writers and are not the opinion of Museigen.io. In addition, nothing in this article should be considered as financial advice. It is essential to conduct your independent research and consult with a qualified financial advisor before making any financial decisions."